New SNPP Employee

Posts: 1
Joined: Thu May 27, 2004 9:18 pm
Here is a drawing that I did of the simpsons house!
what do you think? ?
simpson fan!
New SNPP Employee

Posts: 36
Joined: Sun Apr 11, 2004 5:07 am
Location: The amazing central Texas hill country
I think I admire you for throwing your work out here on your very first post. Wish I could do that.
You've got a nice start going on here. Truth be told, it kinda reminds me of some of HorrorHead's first drawings. And he got real good real fast.
If you feel like improving that somehow, then I recommend sharpening the lines and coloring it with the computer.
Like I said, you've got a nice start going on.
Last edited by
JM
on Thu May 27, 2004 10:03 pm, edited 1 time in total.
JM: Is this situation too serious, or am I asking too many questions?
Reasonable voice in the night: You're asking too many questions.
[a little while later]
Distant Radio that no one notices until now: ... Can't stop the spirits when they need you
This life is more than just a read-through ...
Chief Executive Officer

Posts: 2642
Joined: Sat Feb 09, 2002 12:22 am
Custom Title: spacehorse
Location: Oatstralia
Contact:
Not bad, but please reduce the size of your pictures next time.
Not only does it take up more space, it's very hard to judge the picture as a whole when you have to scroll across.
<gkscotty|drawing> most people play Pokemon games with GameFAQs or a Pokéwiki open
<gkscotty|drawing> you seem to have TVTRopes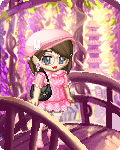 Sometimes I feel like dressing up my Gaia avatar.
Feels kinda pointless since I don't actually do stuff at Gaia, so I'm putting it here.
Chief Executive Officer

Posts: 5708
Joined: Mon Jan 10, 2005 9:45 pm
Location: Scotland
Contact:
yeah that pic is huge and I can't see the whole thing in one go. Please resize it.
It was so much easier to blame it on Them. It was bleakly depressing to think that They were Us. If it was Them, then nothing was anyone's fault. If it was Us, what did that make Me? After all, I'm one of Us. I must be. I've certainly never thought of myself as one of Them. No one ever thinks of themselves as one of Them. We're always one of Us. It's Them that do bad things. -
Jingo
, Terry Pratchett
Sector Control Officer

Posts: 2061
Joined: Sat Aug 18, 2001 6:28 pm
Location: (see sig)
Not bad for a first try!

Apart from the suggestions that've already been made, I'd suggest using a ruler if you have trouble with straight lines.
Retrospecticus: Immortalizing Your Awkward Phase
Senior Technical Supervisor

Posts: 829
Joined: Fri Dec 05, 2003 12:38 am
Too big so I reduce it for you so everyone could see. And you still need to work on it. That one and the half smiles:
. Ha Ha... I made one and the half the lowest rate by me.
If Simpsons release only in August & December, here the list in the future:
Season 10 will be out on Aug 07, season 11 on Dec 07, season 12 on Aug 08, season 13 on Dec 08, season 14 on Aug 09, season 15 on Dec 09, season 16 on Aug 10, season 17 on Dec 10, & season 18 on Aug 11.