Advisory Technical Manager

Posts: 1037
Joined: Sat Jan 18, 2003 11:05 am
Location: Dublin, Ireland
It's my 19th birthday today. Nothing much happened yet, but it's only 11:20 in the morning over here in Dublin. Let's hope things go well for the future.
Before continuing, it may be in your best interest, dear reader, to stop and ponder this. Picture it in your mind's eye. An evil one-eyed midget named Cheatum swam across the Gulf of Mexico wearing a shark fin on his back and then planted a bomb on a boat. Think about that. Let that sink in. Now. Wouldn't you want to buy a wrestling show after seeing this?

Dance Epidemic tonight!

Liverpool European Champions 2005. Go on the Kop!
Insane Underling

Posts: 11970
Joined: Fri Aug 10, 2001 2:00 pm
Custom Title: Heuristic Allied Mastercomputer
Congratulations!
I said: Hey, you! Feed the machine!
Bring them all back down to their knees!
There's no time to waste, remind the slaves
They ain't gonna make it out alive today.
I said: Hey, you! Poison the well!
Watch it all burn, take them straight to hell!
He's got the whole world in his hands
It was nice to know ya
We've all been damned!
C'mon!

-- Poor Man's Poison, "Feed the Machine"
Chief Executive Officer

Posts: 2666
Joined: Sat Feb 09, 2002 12:22 am
Custom Title: spacehorse
Location: Oatstralia
Contact:
Happy Birthday Bothead!
<gkscotty|drawing> most people play Pokemon games with GameFAQs or a Pokéwiki open
<gkscotty|drawing> you seem to have TVTRopes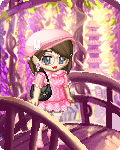 Sometimes I feel like dressing up my Gaia avatar.
Feels kinda pointless since I don't actually do stuff at Gaia, so I'm putting it here.
Senior Technical Supervisor

Posts: 888
Joined: Wed Aug 18, 2004 8:35 pm
Location: England,Hertfordshire
Contact:
cool happy birthday
If you wish to add me on your msn contact list, Please notify me first by sending me a note or something
Thank you
Senior Control Officer

Posts: 3779
Joined: Mon Aug 13, 2001 10:40 am
Location: New Jersey
Contact:
Happy birthday! I hope you fell even better on your 20th!
I memorized "Holy Grail" really well
I can recite it right now and have you ROTFLOL
- "Weird Al" Yankovic, "White and Nerdy"
"Any pile of stunted growth unaware that entertainment is just that and nothing more, deserves to doom themselves to some dank cell, somewhere, for having been so stupid!! Movies, books, T.V., music - they're all just entertainment, not guidebooks for damning yourself!" - Nny
I draw too, dammit!
Advisory Technical Manager

Posts: 941
Joined: Fri Jun 24, 2005 3:52 pm
Location: Middle Earth
Happy birthday bot, and many moreeeee. :-)
Never judge a book by its cover.....
Sub-sector Control Officer

Posts: 1676
Joined: Fri Feb 08, 2002 11:05 pm
Location: NYC
Contact:
Happy Birthday Bothead!!! 
Homer eats a little too much Chile to strong pepper and is found with hullicinations amongst other things it speaks with a dog.
Sub-sector Control Officer's Assistant

Posts: 1328
Joined: Tue Oct 30, 2001 3:22 pm
Location: Barsbüttel, Germany
Happy (belated) birthday!
What flows from me nose does not go on the clothes.