Sub-sector Control Officer

Posts: 1839
Joined: Sun Sep 23, 2001 5:08 pm
Happy birthday, Pat! Everyone else, make with the celebratory baked goods.
"Now, I know art is all about expressing ourselves, but today we're going to express ourselves by getting it right." --DB
Junior Secretariat

Posts: 4182
Joined: Sun Aug 12, 2001 8:20 pm
Location: South of South America
Contact:
Congrats, man! Enjoy your Patday like you never enjoyed your Patday before!
"This is the scientifical truth, which is much better. You shouldn't let poets lie to you."
-- Björk
Senior Control Officer

Posts: 3780
Joined: Mon Aug 13, 2001 10:40 am
Location: New Jersey
Contact:
Huzzah!

*pats Pat*
I memorized "Holy Grail" really well
I can recite it right now and have you ROTFLOL
- "Weird Al" Yankovic, "White and Nerdy"
"Any pile of stunted growth unaware that entertainment is just that and nothing more, deserves to doom themselves to some dank cell, somewhere, for having been so stupid!! Movies, books, T.V., music - they're all just entertainment, not guidebooks for damning yourself!" - Nny
I draw too, dammit!
Have great Day of Pat!
CROWD: What do you want?
FRY: Fry's dog!
CROWD: When do you want it?
FRY: Fry's dog!
Senior Executive

Posts: 2139
Joined: Wed Apr 09, 2003 5:31 pm
Custom Title: Head Bee Guy
Location: The Part of New York that's not The City
Have a great one, Pat!
"I love cooking with wine. Sometimes I even put it in the food." - Julia Child
It was me! I'm the hero! 
* D.B. realises he's now ten years older than he was at 17. OMGWTFBBQ
"The way to succeed is to get born at the right time and in the right place. If you can do that then you are bound to succeed. You have to be receptive and have some talent as well."
- Sydney Brenner
Insane Underling

Posts: 11978
Joined: Fri Aug 10, 2001 2:00 pm
Custom Title: Content Superspreader
*Chris exuberantly congratulates Pat and moves slowly towards the cake.
I said: Hey, you! Feed the machine!
Bring them all back down to their knees!
There's no time to waste, remind the slaves
They ain't gonna make it out alive today.
I said: Hey, you! Poison the well!
Watch it all burn, take them straight to hell!
He's got the whole world in his hands
It was nice to know ya
We've all been damned!
C'mon!

-- Poor Man's Poison, "Feed the Machine"
Chief Executive Officer

Posts: 2669
Joined: Sat Feb 09, 2002 12:22 am
Custom Title: spacehorse
Location: Oatstralia
Contact:
D.B. wrote:

* D.B. realises he's now ten years older than he was at 17. OMGWTFBBQ
Yes, but...  Oh God, me too!
Try to have a good Pat Day anyhow. 
<gkscotty|drawing> most people play Pokemon games with GameFAQs or a Pokéwiki open
<gkscotty|drawing> you seem to have TVTRopes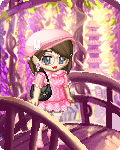 Sometimes I feel like dressing up my Gaia avatar.
Feels kinda pointless since I don't actually do stuff at Gaia, so I'm putting it here.
Advisory Technical Manager

Posts: 1059
Joined: Fri Dec 21, 2001 5:24 pm
Location: Germany
Contact:
Yet another pizza? Or some cake this time?
Happy birthday, Pat!
Sector Control Officer

Posts: 2314
Joined: Sun Sep 17, 2006 1:04 am
Happy day to Pat!
Now known as Lisabella! (Or Missy.  Missy's good.)

Creator of the Waving Universe

Crack!Fic, The Marge Simpson Way: "Just then, Sir Lancelot rode up on a white horse and saved Joan of Arc.  They got married and lived in a spaceship.  The end." - Tales from the Public Domain, "Hot Child In The City"
Senior Technical Supervisor

Posts: 764
Joined: Sun Feb 23, 2003 5:12 pm
Location: Between the road and the water's edge.
Contact:
Happy birthday Pat!
There was a fantastic universal sense that whatever we were doing was right, that we were winning....
And that, I think, was the handle - that sense of inevitable victory over the forces of Old and Evil. Not in any mean or military sense; we didn't need that. Our energy would simply prevail. There was no point in fighting - on our side or theirs. We had all the momentum; we were riding the crest of a high and beautiful wave....
So now, less than five years later, you can go up on a steep hill in Las Vegas and look West, and with the right kind of eyes you can almost see the high-water mark - that place where the wave finally broke and rolled back.

Hunter S. Thompson Fear and Loathing in Las Vegas