Morpheus306
Here are some hands in the simpson style. These would work with Homer, male and female kids, and any fat character. The other characters such as Flanders, Lenny, etc. have hands like these with slightly longer fingers. The thing to rememeber is 'keep 'em plump.' I'll do a female version later.
Advisory Technical Manager

Posts: 941
Joined: Fri Jun 24, 2005 3:52 pm
Location: Middle Earth
These samples will be useful. :-) Thanks Morpheus!
Never judge a book by its cover.....
Dagdamor
I agree, this can be really useful. When I was drawing Simpsons, hands were my biggest problem. Thanks
Chief Executive Officer

Posts: 2615
Joined: Sat Feb 09, 2002 12:22 am
Custom Title: spacehorse
Location: Oatstralia
Contact:
LISA: My God, they are stubby...


Yeah, hands were always a problem for me as well. When I bothered to attempt drawing, that is. *cough*
<gkscotty|drawing> most people play Pokemon games with GameFAQs or a Pokéwiki open
<gkscotty|drawing> you seem to have TVTRopes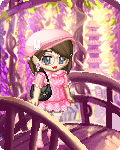 Sometimes I feel like dressing up my Gaia avatar.
Feels kinda pointless since I don't actually do stuff at Gaia, so I'm putting it here.
Trainee Technician

Posts: 154
Joined: Sat Apr 22, 2006 2:36 pm
Location: Kalamazoo, Michigan
Eyes have always been a problem for me. Oh, and hair! I can never seem to draw Lisa or Maggie with 8 hair points. Only 6.
I AM THE BLAZER! I WILL NOT BE DEFEATED!
New SNPP Employee

Posts: 34
Joined: Mon May 01, 2006 6:35 pm
Well, this solves my Simpson hand-drawing problems. 
Marge: TERRACE! Evergren Terrace, the street that smells like pee.
Hands are always difficult to get right. Even cartoon hands. People see their hands all the time and intuitively know when a hand looks wrong in a picture - even if they can't draw them.
Which is my way of saying I find this very useful.
Moreso than
How To Draw the Simpsons
, which had a few flaws...
Our choicest plans have fallen through, our airiest castles tumbled over, because of lines we neatly drew and later neatly stumbled over.
— Piet Hein - Grooks
Bootlick

Posts: 6881
Joined: Sat Aug 11, 2001 4:47 pm
Contact:
Ooh, very good! I never really draw in the Simpson/Groening style myself anymore, but these are excellent poses and helpful for thinking about cartoon character hands in general.

Trace said he didn't see himself as an icon, but wanted to be a logo. Frank settled for being a font.
--MST3K interview
Peter Grant: I'm the manager of Led Zeppelin!
Bob Dylan: I don't come to you with
my
problems.
Senior Technical Supervisor

Posts: 747
Joined: Tue Aug 30, 2005 9:15 pm
Location: England. Oldham, just to the North West of Manchester.
Contact:
Well, I must
hand
it to ya, those are pretty
handy
...
*silence*
Since I've always in some way messed up hands, I usualy try to hide them; behind a gun, a door, under a table or somthing just to save the picture. But this should be really helpful. Nice one Morpheus
Simpsons : Realities
Dedicated to SR
"In The Shadow Of Our Pale Companion" - Agalloch
Supervising Technician

Posts: 347
Joined: Mon Sep 03, 2001 3:37 am
Location: Crystal Lake cemetery, Six feet under
Contact:
Nice work!
Extreme Itchy and Scratchy now with 29% more pointless violence than before.
Yay! More hand tips! Just the thing I was looking for! Thank you!
---
Return to "The Creative Pencil"
Who is online
Users browsing this forum: No registered users and 1 guest