Forum rules
When posting reviews of new episodes, please be sure to add "REVIEW:" to the start of your title so the software knows that it's a review.
Bootlick

Posts: 6881
Joined: Sat Aug 11, 2001 4:47 pm
Contact:

Trace said he didn't see himself as an icon, but wanted to be a logo. Frank settled for being a font.
--MST3K interview
Peter Grant: I'm the manager of Led Zeppelin!
Bob Dylan: I don't come to you with
my
problems.
Chief Executive Officer

Posts: 2613
Joined: Sat Feb 09, 2002 12:22 am
Custom Title: spacehorse
Location: Oatstralia
Contact:
AHHHHHHHHHHHHHHHHHHHH
HHHHHHHHHHHHHHHHHHHH
HHHHHHHHHHHHH
HHHHHHHHHHHHHHHH
HHHHHHHHHHHHHH
HHHHHHHHHHHHHH
HHHHHHHHHHHHHH
HHHHHHHHHHHHHH
HHHHHHHHHHHHHH
HHHHHHHHHHHHHH
<gkscotty|drawing> most people play Pokemon games with GameFAQs or a Pokéwiki open
<gkscotty|drawing> you seem to have TVTRopes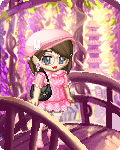 Sometimes I feel like dressing up my Gaia avatar.
Feels kinda pointless since I don't actually do stuff at Gaia, so I'm putting it here.
Insane Underling

Posts: 11489
Joined: Fri Aug 10, 2001 2:00 pm
Custom Title: Running after something that I'll never kill
Location: Redacted, Redacticaster
Well, I'll be.

Not having seen all the creation videos, my comments: Homer is (perhaps ironically) the best-looking of them. Monkey ears and jaundiced skin aside, he looks like a real person. As for Marge and the kids... ugggh. Maggie looks like she's about twenty-seven.

Still, cool stuff. I'll probably return with more observations.
The noose draws tighter;
This is the end;
I'm a good fighter
But a bad friend;
I've played the traitor
Over and over;
I'm a good hater
But a bad lover.

Elinor Wylie, "Peregrine"
Viewing these creations has lowered my overall quality of life.
"The way to succeed is to get born at the right time and in the right place. If you can do that then you are bound to succeed. You have to be receptive and have some talent as well."
- Sydney Brenner
Sub-sector Control Officer

Posts: 1837
Joined: Sun Sep 23, 2001 5:08 pm
Remember, kids, say no to drugs.

I highly recommend the Homer & Marge video to anyone who isn't laughing/under the desk yet. Especially the bit when Marge starts to smile.
"Now, I know art is all about expressing ourselves, but today we're going to express ourselves by getting it right." --DB
Senior Technical Supervisor

Posts: 747
Joined: Tue Aug 30, 2005 9:15 pm
Location: England. Oldham, just to the North West of Manchester.
Contact:
Eww... I mean, serious kudos to who ever created them, those things belong in a modern art gallery. But lord they're hideous.
Simpsons : Realities
Dedicated to SR
"In The Shadow Of Our Pale Companion" - Agalloch
Senior Technical Supervisor

Posts: 829
Joined: Fri Dec 05, 2003 12:38 am
Man there scary, even the four fingers hand
.
If Simpsons release only in August & December, here the list in the future:
Season 10 will be out on Aug 07, season 11 on Dec 07, season 12 on Aug 08, season 13 on Dec 08, season 14 on Aug 09, season 15 on Dec 09, season 16 on Aug 10, season 17 on Dec 10, & season 18 on Aug 11.
Senior Executive

Posts: 2139
Joined: Wed Apr 09, 2003 5:31 pm
Custom Title: Head Bee Guy
Location: The Part of New York that's not The City
Yarrrhhh...That's gonna replace the whale in my nightmares!

Actually, the whale was replaced by the "Eye Man" from "Pan's Labarynth." Nonetheless, we have a new winner...
"I love cooking with wine. Sometimes I even put it in the food." - Julia Child
I felt Snowball 2 and Homer were kind of well done, but Bart, Lisa and Maggie... it's like thier eyes are piercing my soul *shudders*.
Crazed Sherri & Terri fan.

You can't have your characters announce how they feel, that makes me feel angry-Beelzebot.
Supervising Technician

Posts: 454
Joined: Mon Feb 21, 2005 2:48 am
Sweet merciful crap. O_o
I highly recommend the Homer & Marge video to anyone who isn't laughing/under the desk yet. Especially the bit when Marge starts to smile.
...I think my brain just imploded.
"I was God once."
"Yes, I saw. You were doing well until everyone died."
Bender and God, "Godfellas"
Senior Technical Supervisor

Posts: 764
Joined: Sun Feb 23, 2003 5:12 pm
Location: Between the road and the water's edge.
Contact:
Right, well now I've had a day to get over the initial shock, I have to say you've got to give them credit for trying, but man, I wish they'd put a bit more thought into it... I don't know why they went for those stretched mouths. I can only think they looked at the long overbites and decided that OFF all have mouths like Cherie Blair. Trouble is, in OFF, the mouths usually look quite narrow head on. What they've ended up with looks eerily reminiscent of Jack Nicholson as The Joker...
With Lisa, they started with a bit of a false premise because if the ep mentioned is the one I'm thinking of, she actually gets mistaken for a college student because she's hanging around with a bunch of gymnasts who look a lot younger then they actually are. Both "Lisa" and "Bart" would be particularly terrifying, but they're completely overshadowed by the horror that is "Maggie"....
Snowball II does work quite well though!
There was a fantastic universal sense that whatever we were doing was right, that we were winning....
And that, I think, was the handle - that sense of inevitable victory over the forces of Old and Evil. Not in any mean or military sense; we didn't need that. Our energy would simply prevail. There was no point in fighting - on our side or theirs. We had all the momentum; we were riding the crest of a high and beautiful wave....
So now, less than five years later, you can go up on a steep hill in Las Vegas and look West, and with the right kind of eyes you can almost see the high-water mark - that place where the wave finally broke and rolled back.

Hunter S. Thompson Fear and Loathing in Las Vegas
Ze goggles do nothing! *twitch-twitch-shudder*
Hey you, out there in the cold,
Getting lonely, getting old,
Can you hear me?
Hey you, standing in the aisles,
With itching feet and fading smiles,
Can you feel me?
Hey You! Don\'t help them to bury the light.
Don\'t give in without a fight.

-\"Hey You\", by Pink Floyd
Trainee Technician

Posts: 105
Joined: Sun Oct 31, 2004 10:04 am
Custom Title: Hippie
AAAAGGGGHHH!!!!!!! Bart and Lisa look freaky with their eyes... THEIR EEEEEYYESSS *shudders* But I like Homer and Snowball though
lol
My god, I saw some horrible things in 'Nam, but this is 100 times worse.
---
Return to "Simpsons and Futurama Discussions"
Who is online
Users browsing this forum: No registered users and 2 guests