Sector Control Officer

Posts: 2327
Joined: Sun Sep 17, 2006 1:04 am
Thanks, Graham!
Now known as Lisabella! (Or Missy.  Missy's good.)

Creator of the Waving Universe

Crack!Fic, The Marge Simpson Way: "Just then, Sir Lancelot rode up on a white horse and saved Joan of Arc.  They got married and lived in a spaceship.  The end." - Tales from the Public Domain, "Hot Child In The City"
Is it alright for me to, well, I don't want to say advertise, but to tell other people that I have submitted my entry here, such as on PEEL and whatnot? I didn't see anything in the rules regarding this so I thought it best to ask.
Chief Executive Officer

Posts: 2682
Joined: Sat Feb 09, 2002 12:22 am
Custom Title: spacehorse
Location: Oatstralia
Contact:
I'm not in charge, but I don't see why not. 
<gkscotty|drawing> most people play Pokemon games with GameFAQs or a Pokéwiki open
<gkscotty|drawing> you seem to have TVTRopes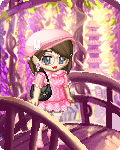 Sometimes I feel like dressing up my Gaia avatar.
Feels kinda pointless since I don't actually do stuff at Gaia, so I'm putting it here.
Go ahead, tell everyone about it.

So far all the entries have been top notch stuff... I think it'll be a very close thing this time.
Our choicest plans have fallen through, our airiest castles tumbled over, because of lines we neatly drew and later neatly stumbled over.
— Piet Hein - Grooks