Chief Executive Officer

Posts: 2762
Joined: Sat Feb 09, 2002 12:22 am
Custom Title: spacehorse
Location: Oatstralia
Contact:
...I'm not entirely sure as to the purpose of this thread.  It looks like you've just doodled a few sketchy outlines of a muscular body over screenshots of Chief Wiggum.  What exactly are you asking?  The sketches are certainly real, I mean, they're there.  But maybe you are asking if they could manifest as Chief Wiggum's body on the show?


In any case, I'm tempted to move this thread as I don't see any fanart here.
<gkscotty|drawing> most people play Pokemon games with GameFAQs or a Pokéwiki open
<gkscotty|drawing> you seem to have TVTRopes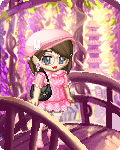 Sometimes I feel like dressing up my Gaia avatar.
Feels kinda pointless since I don't actually do stuff at Gaia, so I'm putting it here.
Junior Secretariat

Posts: 4409
Joined: Sun Aug 12, 2001 8:20 pm
Location: South of South America
Contact:
Do you think this sketches could become real someday?
If this means those sketches aren't real and are just a figment of my imagination, I'll be relieved; and at the same time worried...
"I know that the bourgeoisie stinks, but it has money to buy perfume."
-- Falcão