Chief Executive Officer

Posts: 2771
Joined: Sat Feb 09, 2002 12:22 am
Custom Title: spacehorse
Location: Oatstralia
Contact:
I don't care if this whole forum is locked. I wanna make a test post.
<gkscotty|drawing> most people play Pokemon games with GameFAQs or a Pokéwiki open
<gkscotty|drawing> you seem to have TVTRopes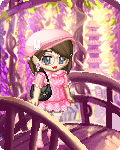 Sometimes I feel like dressing up my Gaia avatar.
Feels kinda pointless since I don't actually do stuff at Gaia, so I'm putting it here.