Just want to say hi to everyone. I am new to the forum and I am not sure if I am posting this in the right section. If not mods please move it to the right section for me.
You get quite a few bonus marks for at least posting something intelligable, polite, and in the correct forum. A pity you go and ruin it by spamming links in your sig.
"The way to succeed is to get born at the right time and in the right place. If you can do that then you are bound to succeed. You have to be receptive and have some talent as well."
- Sydney Brenner
Hi!!!
Its me Nischal and I am new in this forum.
Chief Executive Officer

Posts: 2762
Joined: Sat Feb 09, 2002 12:22 am
Custom Title: spacehorse
Location: Oatstralia
Contact:
Hello there, Nischal.

Perhaps you could tell us a little about yourself so that we may properly welcome you?


(by the way, posting a 'hi there' in another thread, in the test forum, is not exactly a good way to start off)
<gkscotty|drawing> most people play Pokemon games with GameFAQs or a Pokéwiki open
<gkscotty|drawing> you seem to have TVTRopes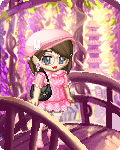 Sometimes I feel like dressing up my Gaia avatar.
Feels kinda pointless since I don't actually do stuff at Gaia, so I'm putting it here.